Residential Garden Design, Consulting and Planting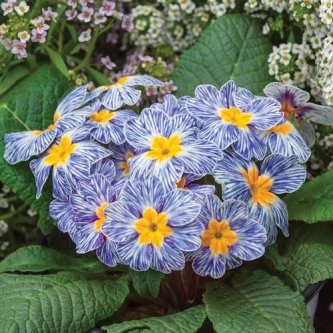 Winter color (post #2): Primroses
We go to an annual for this post and it's a hot pink primrose. Primroses come in just about any color. They do best if planted in pots because slugs and snails love the tender plant material but if you are good and consistent about using repellents, you can plant them in the ground and they will come back every year. This flower I took a picture of has been popping up for about 4 years and I don't even give it the attention it deserves. It is one of those plants that when you are done with them in your pots, move them to the garden and see what happens. Primroses are a relatively cheap flower to purchase and are sold just about anywhere in the fall. If you deadhead or "pinch" the older flowers off every week it will keep producing new ones till late spring.
Don't forget that you can always contact me if you have questions or need a garden consultation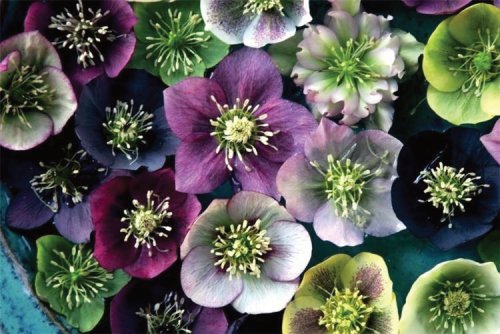 Winter plants (blog #3): Hellebores
This entry we visit a winter flowering evergreen plant called Hellebore. It keeps it's leaves all year round which is why it is called an evergreen plant. I find it best to cut the old leaves down the moment you start seeing flower buds forming, it will put on fresh new leaves. The White, pink, green, purple or black flowers bloom from November to early spring. Most nurseries carry a variety or two and our online nursery has every color available this time of year.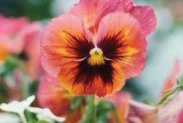 This week's winter flowering plant entry #4 will be about pansies.
They are tough little flowers that can be planted in the fall and will last until the first hot day in late spring. They come in all colors! If you can't find the color you need, call me and I'll find it....it's my job!
Pansies may get buried under the snow but don't worry, when that stuff melts away they will bounce back. Pinch of any faded or melted flowers once a week and it will promote more growth and more flowers. Keep maintaining them and watch for mildew, snails, slugs and more recently, bunny munching and they will grow bigger and cascade over your planters edges. Don't overwater them, this time of year they get plenty of moisture. Although if you have them planted in a pot against your house, check that the soil is moist and doesn't dry out.
Pansies and violas (like mini pansies) are edible. They have a peppery flavor and are a great topper for salads or add fun splash of color to any cocktail.
Stay tuned for more nerdy plant entries next week! Have a good weekend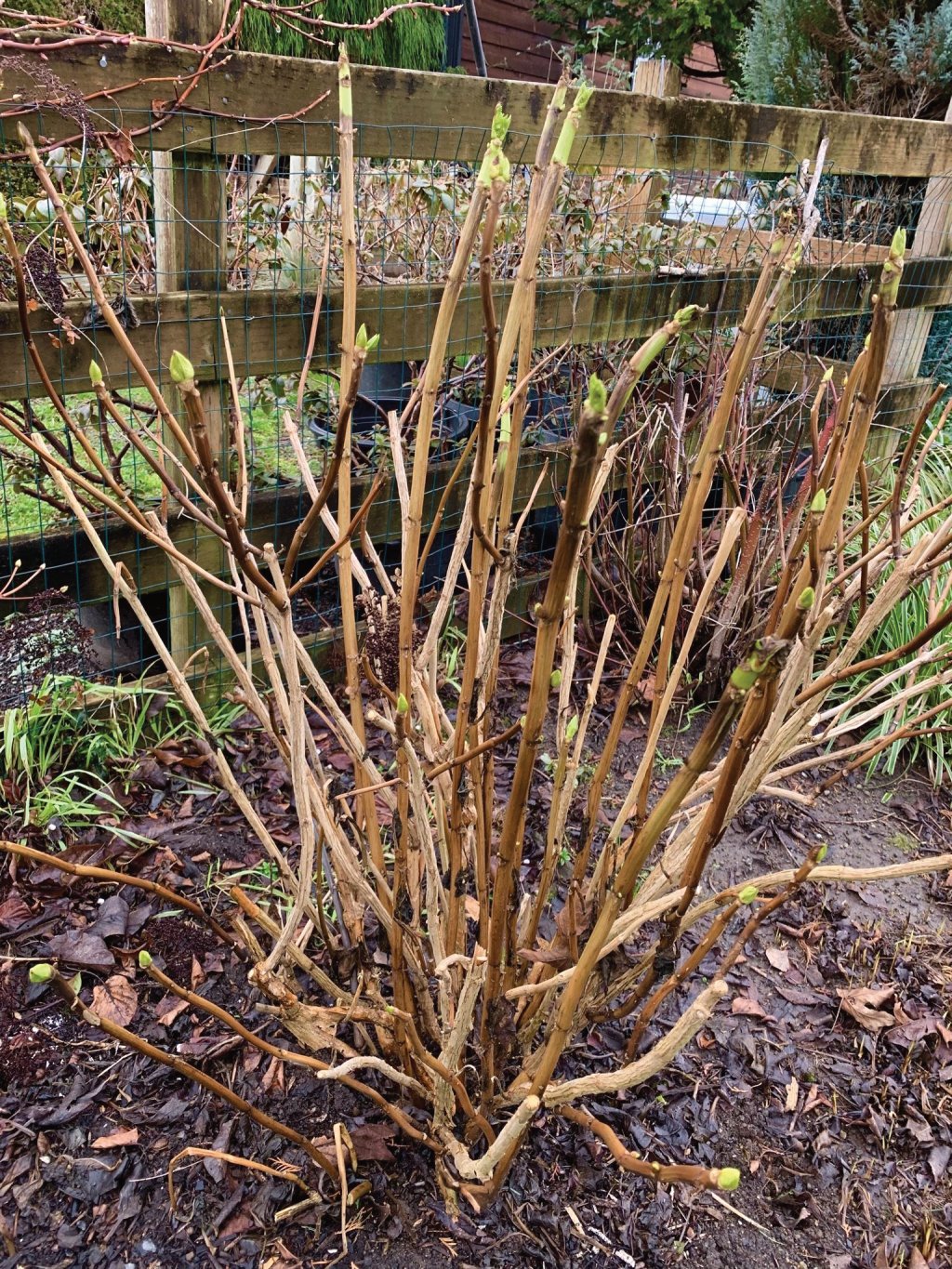 Today's topic: Winterizing plants - Hydrangeas.
Even though it is snowy and cruddy out, their are always garden chores to do and complete. Thinning out upright hydrangeas and clipping the spent blooms on all types of plants is an easy task. Weather you have climbing hydrangeas or the vase shaped ones like in the pictures they will need some beauty treatment. Clip the blooms off at a 45 degree angle, preferably just above a new leaf or bud. 
Thinning out a plant is necessary at least every two years. Take out any dead branches, cut down to the ground. Next, take out some of the older growth branches all the way out. You can trim branches back in height if you wish but it will not affect the height it grows back in the summer. Your plant will continually grow bigger and possibly taller every year. You can take out as many as a third of the plant, give it some air and space, and it will ensure a long lasting hydrangea.
If you are needing a hydrangea to practice pruning and enjoy in your yard all summer check out our online nursery varieties available at www.utopiangardensllc.com
Welcome to winter!
The rain has started and going outside has now turned into a dreary and ugly chore for all. I've gathered a few ideas and tips as well as preventative measures that are needed to sustain the health of your garden. Hopefully these suggestions help you get through your "to do" list faster so that you can get back inside and stay dry!
FERTILIZE Your garden may be going into dormancy but it still needs food to make it till spring. By fertilizing your lawn and plant beds you can avoid a mushy brown lawn in the spring and keep your plants strong. During the cold and rainy season plants could weaken and develop diseases or be made susceptible to pest problems in the spring. Avoid the loss of plant material or having to renovate your lawn and feed your garden multiple times per year.
CUT BACK PERENNIALS Plants that die back in the winter and pop back up in the spring are called perennials. They should be cut back when they turn brown. While green, they store energy for the winter months and if cut back at the proper time and fed a good fertilizer, perennials will come back to treat you with their beauty next spring.
PICK UP LEAVES Leaves left on a lawn over the winter will turn your lawn to a mushy mess. This week and the next few to come should be perfect for leaf removal. Remove leaves before they are too wet or decomposed and they are easier to pick up and haul out. Perennial cuttings and leaves can be left in the plant beds for a little longer and can serve as mulch. In the late winter early spring, remove the leaves so that you are not creating a nesting area for pests or mildew and add mulch if you did not do so in the fall.
MULCH The winter rain downpours and snow can strip the soil of nutrients and the life out of your plants. Now is the best time of year to mulch your plant beds, cover up those plant roots and give them a chance to winter over. A nutrient rich mulch is always what I recommend for fall and winter. A dark nutrient mulch will have the benefit of feeding your plants while keeping them warm with rich composting materials.
If you prefer to stay dry and skip doing these fun activities yourself, give me a call and I can arrange to schedule it at the appropriate time this month. You may also email me for a free estimate anytime or book one of our services on our website at
www.utopiangardensllc.com
. Visit our online store for information on over 300 plants and find newsletters and seasonal specials on our services throughout the year. A great advantage to our area is that we can plant and garden any time of year therefore, take advantage during the winter months to plan and shop our evergreen plant and tree specials on our website.
Paula Croteau
Horticulture Consultant
Landscape Designer
Utopian Gardens llc
(206) 335-0615
www.UtopianGardensLLC.com
/