Residential Garden Design, Consulting and Planting
| | |
| --- | --- |
| Posted on January 30, 2017 at 6:32 PM | |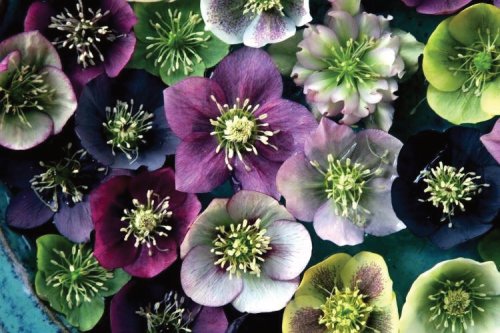 Winter Color Interest
I saw some tulip bulbs pop up, flowers on my hellebores and some buds form on my magnolias and hydrangeas this weekend. It tells me that spring is on the way soon! 
Make sure your plants are pruned, your flower bulbs are ordered and your spring plantings are on the drawing board or in the works. 
Hellebores are the specialty of the month. Just starting to flower this week in all hues of pink, white, black, yellow, green and all kinds of combinations made of these colors. A true treat to have pop up in the garden this time of year. Hellebores will be on sale on our website in February and look great in pots or garden beds so order up buckaroos and add color to your front entry!
Conifers are still on sale on our website and I will keep the spring bulbs and flowers as updated as possible (they go fast and availability changes by the day so order now to make sure we don't run out). Place your plant orders or schedule a consultation on www.UtopianGardensLLC.com.
Talk soon,
Paula
/